A few lazy days in Kinsale
When I have visited Ireland in the past, I spent a lot of time visiting family, shopping and visiting old haunts. I hadn't really been a tourist in Ireland so I used this trip as a chance to see some of the country as an adult. I was renting a car for the freedom it afforded, so a road trip made sense. I wanted to see the newly minted 'Wild Atlantic Way', shop for handcrafts and drink Irish craft beer.
I also wanted to stop for a few days and explore a town, and Kinsale kept coming up. It's the 'gourmet capital of Ireland', it's by the sea and it's near Cork, a city with plenty to offer. I booked an adorable cottage through VRBO and dreamed of long coastal walks and constant cups of tea.
Galway to Kerry
We started the road trip from Galway city, stopping in for lunch and some shopping. Then we headed down to Killarney where we were spending a night. Our B n'B was charmingly quaint with actual room keys and a front desk clerk who doubled as a barman. We had dinner on the Main Street and learned that that the losing Kerry hurtling team were to parade thigh the town that night. They won last year and were expected to repeat so this was to be a sad celebration. As the bus passed, we tried shout encouragement to the team but they stood, shoulders hunched, facing inwards on the top deck of the bus. Apparently they had to repeat that in 3 Kerry towns the poor bastards.
The Skelligs
I got my wild Atlantic way wish the next day. We drove out towards the Skelligs, stopping at Rossbeigh beach along the way. You can see from the photos how beautiful it was, and how breathtaking Ireland is in the sunshine. You can't see my near heart attacks as I navigated these tiny roads, squeezing past other cars and praying loudly when trucks and tour busses passed me with millimeters to spare. Whoever sets speed limits in Ireland is having a laugh.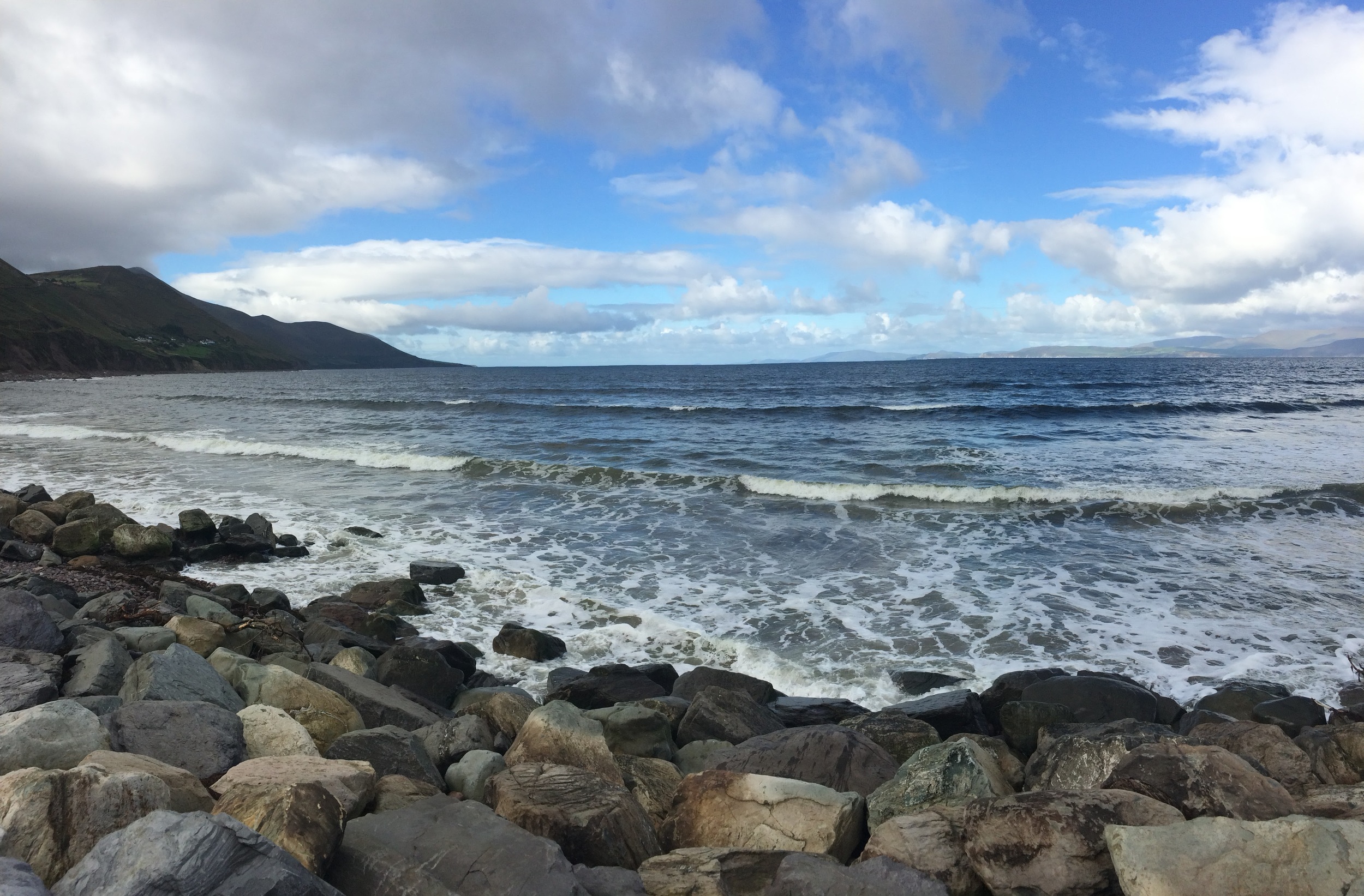 Kinsale
The cottage in Kinsale was better than the photos. We did a lot of walks into town to get groceries, visit the market and have a few pints..and go to mass, did I mention Mary went to Mass every day?
Rebecca and I did a run along Scilly walk to the fort and made this clearly incredible video.
We spent a day shopping in Cork and brought back fresh seafood for dinner. We met a Colorado judge who was on a bus tour with his estranged wife's parents. I spent a lot of money a handmade wooden bowl. We sat up very late drinking wine and soaking in all of Sarah-Jane's free therapy.